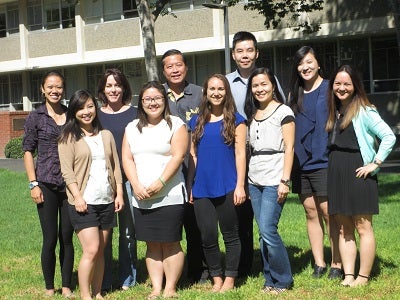 Since 1978, various presidential commissions have concluded that disparities in mental health were not so much due to racial and ethnic differences in rates of psychopathology but were due to inaccessible and ineffective treatment. Thus, one critical task is to improve therapeutic effectiveness and quality of care for these clients. The mission of the Asian American Center on Disparities Research (AACDR) is focused on this aspect of disparity – ethnocultural factors that influence the effectiveness of treatment. Headquartered at UC Davis and directed by Dr. Nolan Zane (Principal Investigator), the new center will support and coordinate the efforts of a network of researchers who study the mental health issues most salient to Asian Americans.
AACDR pursues a research agenda that investigates how cultural factors work to either enhance or mitigate the implementation and effectiveness of evidence-based treatments for Asian American clients. The center's main objectives are to:
Conduct programmatic, problem-oriented research toward the empirical testing of effective clinical treatments for Asian American populations;
Conduct research that has theoretical and policy significance for Asian Americans in particular and the mental health field in general;
Promote and conduct research that addresses key methodological issues involved in the study of diversity and disparities;
Serve as the focal point and stimulus for researchers conducting Asian American disparities research on a national level by maintaining and enhancing a network of researchers, service providers, and policy makers to facilitate theory and methodology development; and
Bridge science into mental health practice, in particular, concerning cultural influences that affect critical problems of treatment and service delivery such as medical non-adherence and premature dropout.